Now that summer is drawing to a close, many parents have sent their children off to school.  While every parent wants their child to be prepared and equipped for the school year, many often forget how vital a role good vision can play in the learning process.  The American Public Health Association (APHA) reported that one-in-four children in kindergarten through sixth grade will experience some sort of a vision problem.  At Georgia Eye Physicians and Surgeons, board-certified ophthalmologist Dr. William Segal conducts comprehensive eye examinations that can help ensure that your child's vision is in top shape.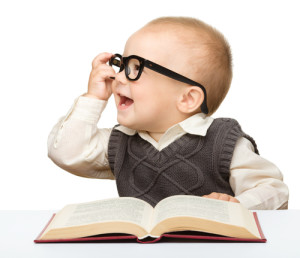 Since some studies have indicated that as much as 80 percent of learning in children occurs visually, it is clear that any undiagnosed vision problems could impair a child's performance in school.  In fact, research indicates that 70% of the 2 million school-age children who have difficulty in reading suffer from some form of visual impairment.  Moreover, visual difficulties in younger children often result in behavioral problems.  When a child finds it difficult or even painful to focus on printed text, be it on a board or in a book, their attention drifts to other areas of the room.  Without the classroom content to occupy their attention, they seek stimulation elsewhere, becoming a possible distraction to their classmates.  According to the American Optometric Association's (AOA) 2009 American Eye-Q® survey, 60 percent of children identified as "problem learners" actually suffer from undetected vision problems and in some cases have been inaccurately diagnosed with attention deficit disorder (ADD) or attention deficit hyperactivity disorder (ADHD).
The American Academy of Ophthalmology (AAO) and the American Academy of Pediatrics (AAP) both recommend timely screening for the early detection and treatment of eye and vision problems in children, including rigorous vision screening during the preschool years.  Unfortunately this recommendation often goes unheeded.  In a survey conducted by the Vision Council of America, less than half of the parents surveyed had taken their child for a comprehensive eye exam in the past year.  Forty-one percent of those polled believed that a simple vision screening was sufficient in detecting vision problems.  While the routine eye exam commonly used by a pediatrician or a school nurse can offer early indications of problems relating to distance vision, they often miss other critical vision deficiencies that can impact eye health and a child's performance in the classroom.
A comprehensive eye exam given by an eye care professional is considered the most reliable and accurate method of diagnosing and treating vision problems.  It evaluates eye health and key visual skills essential to learning, such as the ability for the eyes to focus properly when reading a book or viewing a computer screen, the ability for the eyes to move properly when reading across the page of print, and the ability of the eyes to work together as a team.  A comprehensive eye exam can also catch emerging vision conditions like lazy eye (or amblyopia), which is best treated if detected and corrected while a child's vision system is still developing.
If you are interested in any of the many services offered at Georgia Eye Physicians and Surgeons, or would like to make an appointment for a comprehensive eye exam, please contact us today. Be sure to follow Dr. Segal and Dr. Marc Lay on Facebook, Twitter, and Google+ for more tips for healthy eyes.