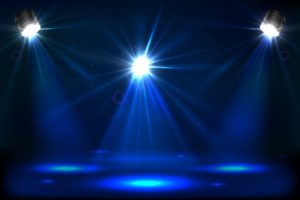 Welcome back to the newest installment in our ongoing Spotlight Eyecare Patient of the Month blog series. Here at Georgia Eye Physicians & Surgeons, we are always happy to present firsthand ophthalmology testimonials from our patients. Doing so not only allows our patients to tell their own personal stories, but also shows future patients of ours the level of care and professionalism they can count on from our medical team.
This month, we are spotlighting Ann, a patient who came to our office seeking guidance on whether or not she should undergo cataract surgery. After consulting with Dr. William Segal and hearing his recommendation for surgery, Ann agreed to go through with the procedure to correct her vision issues. We are happy to report the procedure was a complete success.
Keep reading to hear about Ann's own words about her experience in our office and the impact it has made on her life:
I had an excellent experience with my cataract surgery performed by Dr. Segal. Everything was perfect from start to finish. I was very comfortable throughout the entire process. Dr. Segal made sure to explain everything to me carefully and make sure I felt at ease. After my experience, Dr. Segal is the only ophthalmologist I would ever use. In addition to my cataract surgery, several years ago he referred me (as a senior Adult) to a specialist who was able to correct my lazy eye, something that had plagued me for many years. Truly a life-altering decision. This was after I had been told by 2 or 3 other eye doctors that this surgery was not an option for adults my age. Dr. Segal is the BEST and his whole staff is wonderful as well.
It's always so gratifying to hear such kind words from a patient. Before we sign off, we want to take a moment to thank Ann and all of our previous Spotlight Patients who have taken the time to share their personal stories with us. If you would like to share your story or book an appointment with our expert ophthalmologists, please contact Georgia Eye Physicians & Surgeons today. You can follow us on Facebook for more patient stories, eye care tips, and much more.