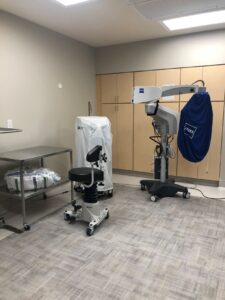 As a convenience to our patients, Dr. William Segal of Georgia Eye Physicians & Surgeons now performs eye surgery procedures at our new East Atlanta Eye Surgery Center in Lawrenceville, GA. A certified and accredited specialty center, our Surgery Center allows our patients the option to avoid the additional costs and time associated with a trip to the hospital and a second location in Gwinnett County.
Visit the Surgery Center Website
Dr. Segal performs a wide variety of eye surgery procedures using the most up-to-date medical technology available. This includes corrective LASIK surgery, corneal cross-linking surgery, cataract surgery (laser and manual), amniotic membrane transplants, glaucoma laser surgery, tear plugs, and more. Every surgery performed at the East Atlanta Eye Surgery Center is done under the supervision of Dr. Segal-a board-certified ophthalmologist with the assistance of our world-class medical team.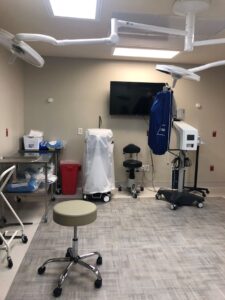 Additionally, we have patient forms that may be filled out ahead of time at your convenience. Simply bring these forms with you to your preoperative appointment where we will review everything you need to know before, during, and after your surgery.
For more information please contact us today:
Phone:
(470) 410-8120
Address:
​​550 Professional Drive,
Lawrenceville, GA 30046