Eye Exams
Performed in Duluth, GA (north of Atlanta) at Georgia Eye Physicians & Surgeons
No matter what your individual vision concerns may be, proper treatment should always begin with a thorough diagnosis. However, not all vision problems are equal. Some can be identified with only a few simple tests, while others may require much more sophisticated diagnostic techniques. This is why Dr. William Segal or Dr. Marc Lay at Georgia Eye Physicians and Surgeons perform THREE distinct levels of eye examination:
The type of eye exam you will be given is determined both by the reason for your visit or your chief complaint, as well as by your specific diagnosis. You can see the differences between Routine Vision Exams and Comprehensive Medical Exams in this easy to reference chart: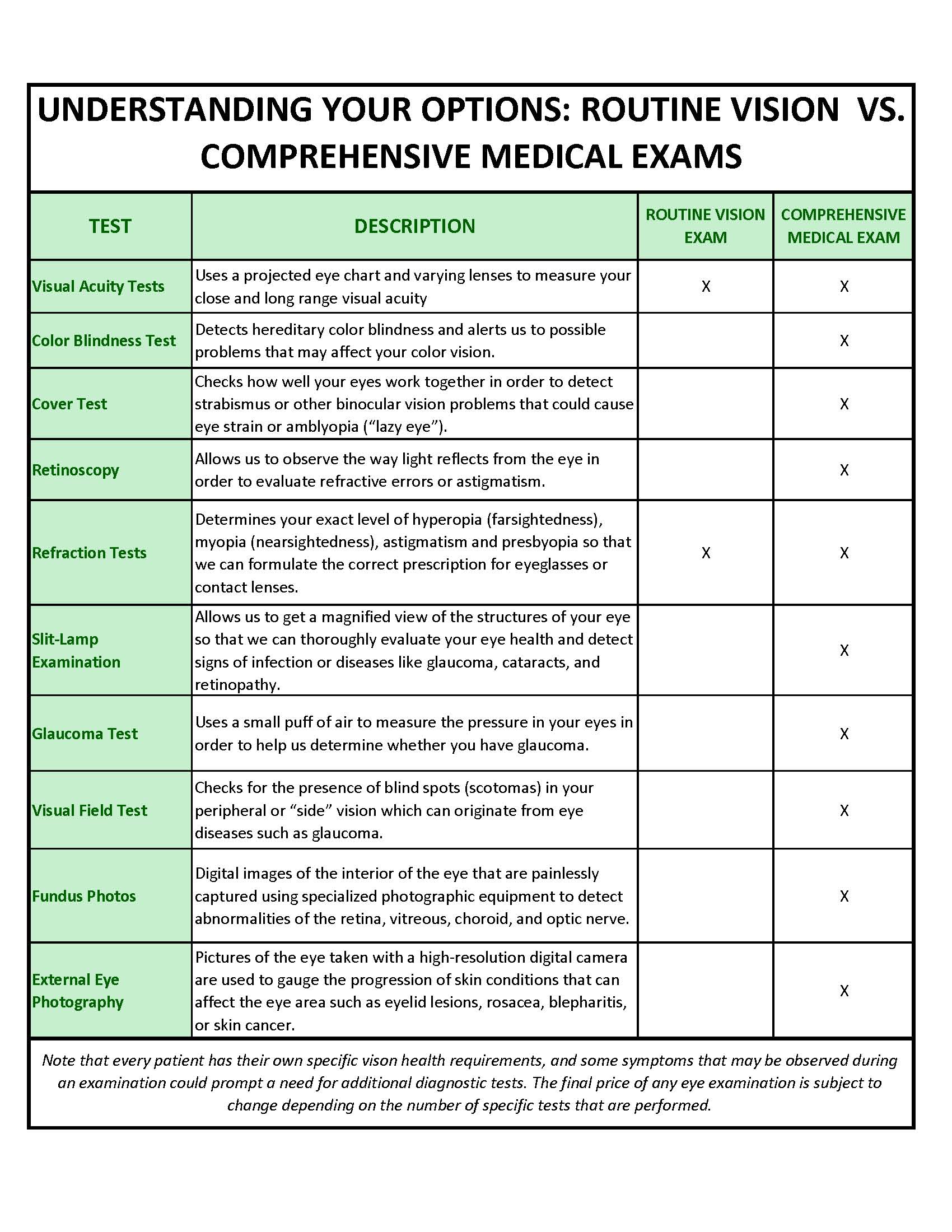 The American Academy of Ophthalmology (AAO) recommends that all men and women undergo a complete Comprehensive Medical Eye Exam at least once between the ages of 20 and 29 and at least twice between the ages of 30 and 39, and that they receive a baseline eye disease screening at age 40, the time when early signs of disease and changes in vision may start to occur. Based on the results of this baseline screening, Dr. William Segal or Dr. Marc Lay will prescribe the necessary intervals for follow-up exams, but seniors age 65 and over should have complete eye exams every one to two years to check for cataracts, glaucoma, age-related macular degeneration, diabetic retinopathy, and many other potentially sight-threatening diseases.
Request an appointment at Georgia Eye Physicians and Surgeons