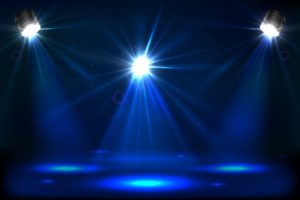 Welcome everyone to our Spotlight Ophthalmology Testimonial of the Month blog post for November. We use these blog posts as a way to allow our patients the opportunity to share their personal experiences with Georgia Eye Physicians & Surgeons and the impact that our professional eye care services have had on their day-to-day lives. This month we are proud to present the story of Leah.
We first met Leah in November 2021 when she made her initial appointment with Dr. William Segal. Leah had worn reading glasses for years but was experiencing severe cataracts that were badly affecting her vision and daily life. Her condition got so bad that she could no longer use her mobile phone without wearing glasses. Additionally, she had experienced issues with glaucoma which also contributed to her vision issues. Dr. Segal recommended cataract surgery with lens implants as a way to address both issues once and for all. Here is Leah discussing her experience in her own words:
"At first I was skeptical and reluctant of the procedure, given my job requires me to have good vision. However, Dr. Segal made sure that all of my questions and concerns were addressed, demonstrating patience and caring. In December of 2021, I had my surgery performed in both eyes (each separated over a 2 week time-frame) and had the cataracts removed by laser. Within a few weeks, I had 20/20 vision and was able to completely discard my many pairs of glasses. Now, one year later, it has completely transformed my life. All throughout the process, Dr. Segal was extremely accommodating and as a side note, he is just a great guy. If you are experiencing issues with your eyes, I highly suggest that you visit Georgia Eye Physicians & Surgeons. The wonderful staff, along with Dr. Segal, is the best you'll find anywhere."
It's always an honor for us to receive this kind of feedback from patients like Leah. It means so much to us to really know that we are making a difference in the lives of our patients. If you would like to share a story of your own or book an eye care appointment with Dr. William Segal, Dr. Marc Lay, or any of our other eye care providers, please contact Georgia Eye Physicians & Surgeons today. Don't forget to follow us on Facebook for more patient stories, eye care tips, and much more.