At Georgia Eye Physicians and Surgeons, we believe social media is a great way stay connected with our patients beyond their scheduled appointments. Our goal is to create an extension of dialogue by staying socially active with patients to help them feel more connected to us. We also value educating them on eye facts, news, and procedures they may otherwise not be aware of. Through frequent sharing of social media content on Facebook, Twitter, and Google+, we are able to further establish relationships and effectively engage with our patients.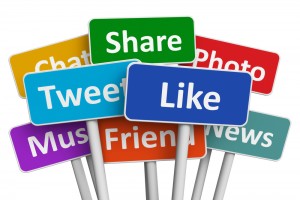 On our Facebook page, we love to remind our patients about our ongoing blog, which covers eye conditions, procedures, and surgeries performed by board-certified ophthalmologist Dr. William Segal. We have also begun a featured patient series, in which patients can share the experiences that they have had at Georgia Eye Physicians and Surgeons. We utilize our Twitter and Google+ as additional ways to remind patients with additional eye insights that directly reflect who we are as a practice. By following us on social media, you can also learn some interesting eye facts on #FactFriday and eye saving tips in our #HealthyEyes posts, to name a few.
Are you following us yet? We encourage you to follow us on all of our social media profiles, including Facebook, Twitter, and Google+. We would love to hear from you and look forward to providing further resources on topics we love, so please engage! If you are interested in learning more about any procedure at Georgia Eye Physicians, please visit our website or contact us for an appointment.