Happy Holidays from all of us here at Georgia Eye Physicians and Surgeons!  As this year comes to a close, we would like to express our deepest gratitude to all of our wonderful patients, many of whom were kind enough to share their stories in our Spotlight Patient blogs.  It has been our honor and privilege to be able to serve this fine community, and we look forward to being able to do so for many years to come.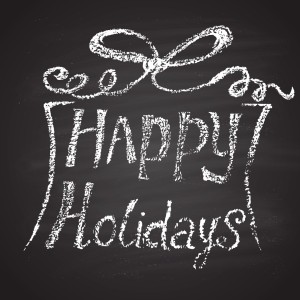 The coming year promises to be an exciting one, with many new breakthroughs in optical and vision enhancing technology just around the corner.  The addition of our new LenSx® cataract laser this year has allowed board certified ophthalmologist Dr. William Segal to create consistent incisions and openings in the lens capsule that are up to 10 times more precise than those that can be made during a manual procedure.  This unparalleled level of precision combined with sophisticated, real-time image guidance and computer assisted control allows for every intraocular lens replacement procedure to be customized to the specific contours of each individual eye.
We are also pleased that our on-site Optical Center, headed by our Comprehensive Consultative Optometrist Dr. Marc Lay, has been able to help so many people overcome visual difficulties with eyeglasses or contact lenses and achieve a more satisfying quality of life.
The future has never looked brighter at Georgia Eye Physicians and Surgeons, and we thank you all for your support.  We hope that we have been able to bring just a little bit more light into your worlds as well.  From all of us here at Georgia Eye, may you enjoy a safe and happy holiday season!