At Georgia Eye Physicians & Surgeons, we love to show how much we value our patients. When patients want to tell their stories and formally express their gratitude for the work we do, we're grateful to be reminded of the impact our efforts can have. Jean, a patient of ours who needed a special procedure a couple of years ago, recently expressed interest in sharing her experience. Therefore, to begin 2019 with a tale of success, we're featuring her story in this week's blog: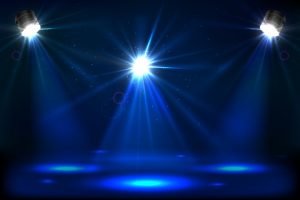 It was Jean's mother who recommended that she see Dr. William Segal in early 2016, as he had previously played a big role in helping her keep her vision. Jean's mother had met Dr. Segal through a referral from an eye specialist at Walmart. During an eye exam at the store, the specialist found something troubling that led her to insist that Jean's mother see Dr. Segal immediately. The people at the Walmart Vision Center called Georgia Eye Physicians & Surgeons, made an appointment, and were able to get her into Dr. Segal's office that day. After an examination at Georgia Eye, it was determined that she had a serious blood clot that could have made her lose her vision without prompt medical treatment. Dr. Segal then found that Jean's mother had glaucoma, and she and the rest of her family have been patients and friends of the practice ever since.
Around the end of 2015, Jean started noticing some problems with her vision. She came in to see Dr. Segal on her mother's recommendation, and after administering a comprehensive medical eye examination, Dr. Segal explained that cataracts were the cause of her vision problems. He recommended that Jean have ReSTOR multifocal intraocular lens (IOL) implants to treat her cataracts. This surgery can be done separately on each eye, so Jean had two procedures two weeks apart from each other. Following her surgery, the only problem Jean experienced was some minor shading, a common and temporary side effect of any IOL procedure. Today, Jean enjoys 20/20 vision, which enables her to appreciate her hobbies of gardening and ceramics even more than she used to.
Jean says she's happy with the results of her surgery and grateful to the Georgia Eye Physicians & Surgeons team for all the ways they've helped her and her family. More recently, Jean's husband had to have cataract surgery as well, though only in one eye. She was glad to have a trusted ophthalmologist for her husband's surgery, and she plans to use Georgia Eye if she or anyone she cares about needs vision surgery or treatment in the future. "I tell everyone about Dr. Segal," she says, "even my neighbors—I've referred a few of them as well."
We're gratified to have the opportunity to share the stories and kind words of our patients with our readers. If you're currently a patient of Dr. William Segal or Dr. Marc Lay and, like Jean, would be interested in sharing your experiences, or if you'd like to learn more about us, please contact Georgia Eye Physicians & Surgeons. Be sure to follow us on Facebook and Twitter for more patient stories, tips for healthy eyes, and the latest eye-health news and updates.