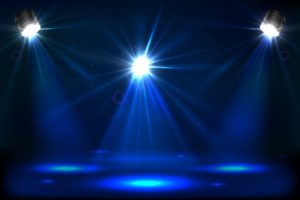 We are excited to welcome everyone back to our ongoing Spotlight Ophthalmology Testimonial of the Month blog series. For anyone unfamiliar, these blog posts give our existing patients the chance to tell their own stories and discuss the impact that Georgia Eye Physicians & Surgeons and our eye care services have had on their lives. This month we have an extra special entry from our long-time patient, Susan, who struggled for years with vision issues until coming to us for her cataract surgery.
Susan is a Vice President of planning at a national educational organization living here in metro Atlanta. She first came to see Dr. William Segal over 20 years ago when she was experiencing vision issues that glasses and contact lenses could not help. After talking through her possible options, Dr. Segal suggested corrective lens surgery and it turned out to be exactly what Susan was looking for. For more information on Susan and the positive impact her surgery has had, keep reading to hear her discuss her experience in her own words:
"When we first met, Dr. Segal was so knowledgeable and confident. I instantly believed in him. We mutually decided to go forward with cataract surgery using a corrective lens. Since my surgery, I've had 20/20 vision. Nearly 20 years later, my vision is still perfect.
The biggest impact of my improved vision is being able to see clearly while working on the computer and reading. I no longer get headaches due to eye strain, which has been incredible. I have always enjoyed spending time outdoors and taking walks. Not having to think twice about glasses or contact lenses has made my life so much more relaxed and enjoyable through the years.
A few years ago when I experienced a detached retina I came to Dr. Segal for his advice. I am now scheduled for a procedure to correct my vision after the retina correction and couldn't be more confident. As their staff has grown through the years, the quality of care has remained constant. They are helpful, respectful, and always make sure to follow-up with me. Dr. Segal has always been there to listen to me. I trust him implicitly."
It's certainly wonderful to hear back from a long-time patient like Susan and see the bond we have been able to build with her through the years. Before we conclude, we wanted to thank Susan again, as well as all of our previous spotlight patients, for sharing their amazing stories with us. If you would like to share a story of your own or book an appointment with our expert ophthalmologist or optometrist, please contact Georgia Eye Physicians & Surgeons today. You can also follow us on Facebook for more patient stories, eye care tips, and much more. Don't forget to ask us about our new eye surgery center in Lawrenceville.