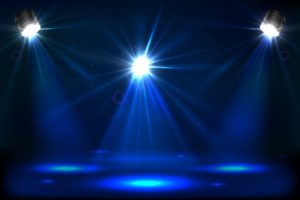 Welcome back to the latest installment of our Spotlight Ophthalmology Testimonial of the Month blog series. We use these posts as a way to let our patients discuss their experiences at our office and the ways that our eye care services can be truly life-changing. This month we have given the spotlight to Paul, a new patient of ours who only recently visited our practice to discuss undergoing cataract surgery.
Paul underwent successful cataract surgery on his right eye when he was living in Minnesota about five years ago. After moving here to the Atlanta area, he became interested in the idea of having his left eye done in order to completely restore his vision. After his primary care doctor recommended our practice, Paul came to consult with Dr. William Segal. For more information on Paul and his cataract surgery experience, keep reading to hear his story in his own words:
"Prior to my surgery, I visited the office several times. During these visits, I received friendly and professional care and advice including what would be involved in my procedure including the pre and post-surgery periods. After consulting with him, Dr. Segal recommended laser cataract surgery with a PanOptix® trifocal intraocular lens. The surgery was done in Northside Hospital, Downwoody. I did not feel any pain at all during the surgery and very little sedative effect immediately after. I was able to drive to his Duluth office the next day by myself for my post-op checkup. The recovery speed was phenomenal.
Before my surgery, Dr. Segal patiently explained to me how the laser was able to effectively cut the cataract into small wafer-shaped pieces, allowing for the removal of debris with less ultrasound energy. While this may sound technical, I felt comforted knowing exactly what he was doing every step of the way. My overall experience with Dr. Segal and his staff was excellent and I would recommend anyone, including my wife, to have their cataract surgical work done by Dr. Segal."
Thank you to Paul, as well as all of our previous spotlight patients, for taking the time to share their stories with us. Our hope is that these words can be reassuring for prospective patients who are curious about improving their vision. If you would like to share a story of your own or book an appointment with our expert ophthalmologist or optometrist, please contact Georgia Eye Physicians & Surgeons today. Don't forget to follow us on Facebook for more patient stories, eye care tips, and much more. Additionally, please ask us about our new eye surgery center in Lawrenceville.