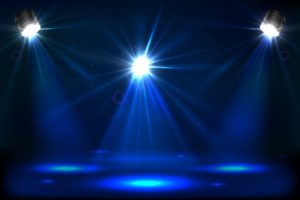 Welcome to the latest installment in our ongoing Spotlight Ophthalmology Patient of the Month series. While we typically use this space to discuss specific instances of how our eye care services have been able to positively impact the lives of our patients, the professionals here at Georgia Eye Physicians & Surgeons also care deeply about helping people improve their overall health and wellness. This was certainly true in the case of this month's spotlight patient, William.
William is a retired former administrative school assistant and guidance counselor living with his wife in Dacula. He has been seeing Dr. William Segal for his eye care needs for nearly 20 years. Recently during a routine eye exam in our office, he mentioned to Dr. Segal that he had been very frustrated by trying to make an appointment for a COVID-19 vaccine. Keep reading to hear from William himself on how Dr. Segal and our providers went the extra mile to help William get what he needed.
"I came to Dr. Segal for my routine eye exam and to discuss the occasional pressure that I experience in my eyes. Once we had completed the exam, we were making small talk and I mentioned that I was having real trouble finding a COVID-19 vaccine appointment. Dr. Segal took it upon himself to help me. He referred me to his nurse who shared with me their COVID-19 resources, including many locations that I didn't know were even offering vaccinations. Before I knew it, I had an appointment for my first vaccination. I have now had both of my shots and am so thankful to Dr. Segal and his staff for assisting me. Over nearly 20 years, I have had nothing but positive experiences in that office. Dr. Segal is truly a holistic doctor who actually cares and it makes all the difference."
For anyone else having a hard time booking a vaccine appointment, please visit our COVID-19 Resources page. We were so happy to be able to help William, with both his vision needs as well as his vaccination appointment, and we hope to be able to guide more patients to the assistance they need in the weeks and months to come. For more information on our services or if you would like to book an appointment with us, please contact Georgia Eye Physicians & Surgeons today. And follow along with us on Facebook for additional patient testimonials, eye care tips, practice updates, and much more.