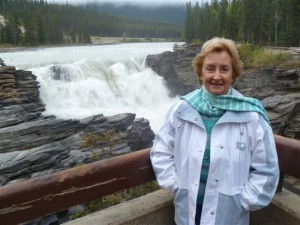 When Gail began seeing board-certified ophthalmologist Dr. William Segal over seven years ago, he mentioned to her that she was beginning to develop vision-impairing cataracts on her eyes. As a caring doctor, he told her that he would be ready to perform the surgery whenever she felt comfortable. When her night vision regressed and her ability to see long distances declined, Gail finally decided to undergo cataract surgery in both eyes after a year of putting it off.
Gail, who chose Dr. Segal as her preferred eye surgeon after he was recommended from an Emory doctor after her move from Stone Mountain to Duluth, continues to be very pleased by her cataract surgery with multifocal lens implants. She loves not having to constantly search for her glasses, a time-saving bonus for the busy grandmother of eleven. Though the Duluth native is retired, she stays active in the DeKalb School System and is an avid participant in water aerobics, a USO volunteer and a church deacon.
When asked if she would have surgery again from Dr. Segal, Gail enthusiastically answered yes. She says she's sent countless friends to see Dr. Segal and the team at Georgia Eye Physicians and Surgeons.
If you are interested in a procedure or learning more about Georgia Eye Physicians and Surgeons, please contact us. Don't forget to connect with us on Facebook and Twitter for eye news, updates, and specials.