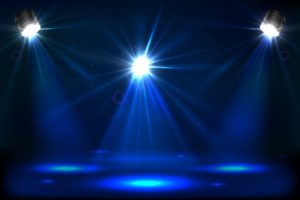 Welcome back to our newest Spotlight Ophthalmology Testimonial of the Month blog post for August. For anyone not familiar, we publish these posts as a way to let our former patients tell their unique stories of how our professional eye care services here at Georgia Eye Physicians & Surgeons have made a positive impact on their lives. This month, we are happy to present the story of Kent, a patient of ours who first visited us after being referred by a fellow eye care expert who thought he might benefit from undergoing cataract surgery.
In our experience, cataract surgery is a far more simple and pain-free experience than many patients realize. Still, the prospect of any kind of eye surgery can be intimidating. That's why we are so happy to present stories from people like Kent who had such an easy time with his cataract surgery. As you will read, not only was the procedure itself a breeze for him, but the aftercare was far less daunting than he ever imagined it would be.
Hear front Kent below, who was kind enough to tell us about his experience with cataract surgery at Georgia Eye Physicians & Surgeons in his own words:
"My previous eye care professional referred me to Dr. Segal's office for my cataracts and I am very happy she did. My happiness with Dr. Segal, Elizabeth, Amy, and the rest of the staff is 5-stars. I am halfway through my cataract work and am overjoyed that my results are better than I imagined at this point.
The laser cataract surgery was painless and I could see a noticeable improvement while in the recovery room. I was also amazed that I had no discomfort at all after the surgery or at home afterward. I was able to drive myself to my follow-up exam the very next day!
The office is a busy one and now I can understand why. Patients want quality care and you definitely get that here. I can easily say put away your apprehensions and visit Dr. Segal and staff for excellent care and experience."
We want to thank Kent for leaving us such positive and encouraging feedback. When performed by board-certified professionals like the experts at Georgia Eye Physicians & Surgeons, cataract surgery can provide a gateway to long-term clarity and full vision correction. We pride ourselves on providing the best possible eye care to every patient we treat. For more information or to book an eye care appointment with our expert ophthalmologist or optometrist, please contact Georgia Eye Physicians & Surgeons today. You can also follow along with us on Facebook for more patient stories, eye care tips, and much more.