Changing old habits, chasing new adventures, and challenging yourself: the New Year brings hope to many people for better, more fulfilling lives. Unfortunately, poor vision can negatively affect even the most diligently sought after resolutions. To help you see clearly during your year of becoming healthier, more successful, or whatever your New Year's resolution may be, Georgia Eye Physicians and Surgeons is extending our vision-correcting specials!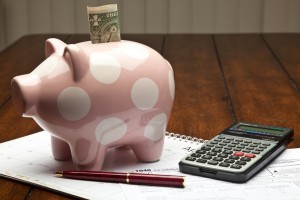 Last year, Georgia Eye Physicians and Surgeons moved to a new, more convenient location directly across the street from Gwinnett Medical Center in Duluth at 3800 Pleasant Hill Road, Suite 3. When you visit us from now until September 30th, 2014, you can save $50 on any complete pair of eyeglasses chosen from our superb selection of optical and designer frames. Outside prescriptions are welcome for this offer.
As an additional special, qualified candidates will receive $1,000 off our revolutionary bladeless LASIK procedure, an efficient method of achieving your resolution to ditch your glasses or contacts for 20/20 vision. LASIK surgery performed by board-certified ophthalmologist Dr. William Segal can open up opportunities you may have missed out on in 2013, eliminating the need for glasses and contacts and allowing patients to never waste time again worrying about where they may have been misplaced. Please schedule an appointment today to see if you are a candidate for this life changing procedure.
We look forward to seeing you in the office! Be sure to connect with us on Facebook, Twitter, and Google+ for the latest news eye care, eye surgery, and specials.