There are several reasons why patients put off eye surgery for uncomfortably long periods of time. They may believe the recovery is too long, despite many surgeries—including LASIK eye surgery—having hardly any downtime at all. They may fear the pain or discomfort associated with someone else touching their eyes. One of the most common reasons people avoid eye surgery is perceived finances. However, equated with common extraneous expenses, eye services at Georgia Eye Physicians and Surgeons are more affordable than you may think. Allocating what would be spent on extra services instead of eye care that will improve quality of life in a number of ways. While it is not suggested you replace your cell phone with designer frames, we do advocate for a better  patient understanding of the affordability and benefits  of eye care within our practice.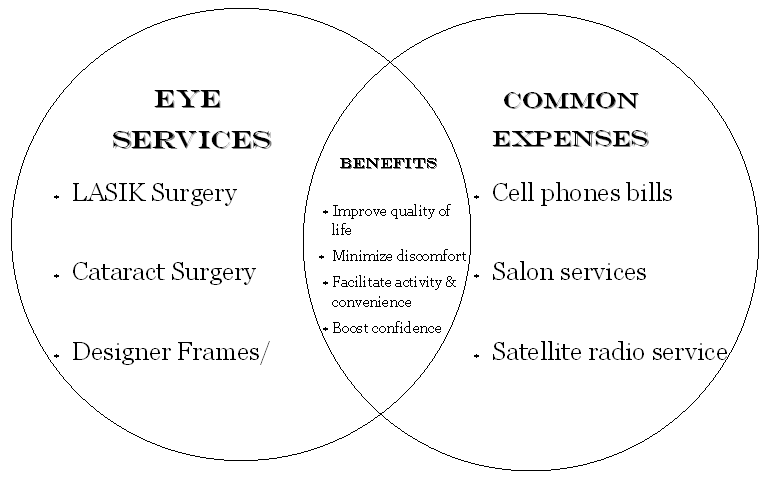 From now until December 31, 2013, you can save $50 on any complete pair of eyeglasses chosen from our beautiful selection of optical and designer frames. Outside prescriptions are welcome for this offer. Additionally, qualified candidates will receive $1000 off of our revolutionary bladeless LASIK procedure. Please schedule an appointment today to see if you are a candidate for this life changing procedure. We look forward to seeing you in the office!
For more information on services we provide alongside news, updates, and eye facts, please visit our website and follow Georgia Eye Physicians and Surgeons on  Facebook, Twitter, and Google+.