Our eyesight is often what connects us most to the world around us, so the realization that you might be starting to lose your vision can often leave people feeling scared and alone, particularly if they do not have anyone with whom they can communicate.  Such was the case with Sathean, a recent patient at Georgia Eye Physicians and Surgeons.  An unmarried retiree who only moved to Georgia in the latter years of her life, Sathean still struggles with English, and so she continued to endure increasingly blurry vision for nearly four years before she finally went to a doctor and was diagnosed with cataracts.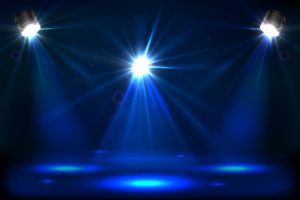 The most common cause of blindness worldwide for adults over the age of 40, cataracts occur when a gradual breakdown in the proteins that make up the lens of the eye cause that lens to cloud over, obscuring vision.  Typically, cataracts develop slowly, gradually becoming worse over the course of several years.  However, in some cases, cataracts can progress more rapidly, making prompt medical intervention necessary.  In Sathean's case the cataracts were progressing very slowly, and had really only become a problem in the left eye, but her doctor knew they would eventually both need to be treated and so referred her to Dr. William Segal.
Treating cataracts requires replacing the damaged lens of the eye with an artificial intraocular lens, or IOL, that is composed of plastic, acrylic, or silicone.  Many different types of IOLs are available, ranging from simple monofocal lenses, to more advanced toric and multifocal lenses that can help address astigmatism, nearsightedness, and farsightedness.  Dr. Segal performs cataract surgery using the LenSx® laser cataract system, the most technologically advanced system available.  The computer-assisted precision of the LenSx® laser helps to ensure that each cataract treatment achieves optimal results as quickly and efficiently as possible, minimizing complications and allowing patients to get back to their lives as quickly as possible.
Although the surgery took just minutes, and was completely painless, it was Dr. Segal that Sathean remembers most fondly.  "Dr. Segal is a very good doctor and a sweet man," she explained.  "He was funny and very friendly.  I liked him very much."  Sathean plans to return to Dr. Segal to have her other eye treated, when that becomes necessary, and has even recommended Dr. Segal to her sister in law, who has already undergone a similar procedure.
If you are a past patient interested in sharing your experience with Dr. Segal, or a new patient with questions about the health of your eyes and the procedures that we perform, please contact Georgia Eye Physicians and Surgeons and schedule an appointment.  Be sure to follow us on Facebook, Twitter, and Google+ for more patient stories and tips for healthy eyes.