Running, biking, reading, and wearing sunglasses: all activities that are made more difficult when eyeglasses are involved. Fortunately, LASIK surgery can open up all of these opportunities, diminishing the limits placed by glasses and allowing patients to never worry again about where they have been misplaced. The need for contact lenses, which can cause irritation and infection when improperly used, is also eliminated by having LASIK surgery performed by board-certified ophthalmologist Dr. William Segal at Georgia Eye Physicians and Surgeons.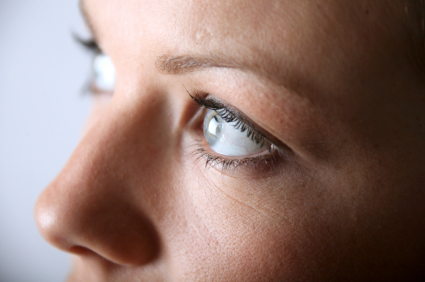 Many people may not realize how limiting glasses and contacts can be and simply accept the daily routine as a standard way of life. However, LASIK surgery is a great solution to never having to pry open tired eyes to put in contacts or half-blindly search the house looking for missing glasses.
The History of LASIK Surgery
Before 2006, Dr. William Segal performed mechanical microkeratome LASIK, to adjust the cornea to properly focus light onto the retina and traditional LASIK procedure, using a highly variable mechanical flap cutting technique. In traditional LASIK, a microkeratome cuts a thin flap into the cornea, which is then lifted. Once lifted, laser energy reshapes the eye depending on your needs. Various conditions such as dry eye, super wet eyes, and atypical curvature could negatively influence the accuracy of traditional LASIK surgery, causing unpredictability in results.  For example, if a flap was too thin or too irregular, it could make the procedure unable to be performed. If performed, the patient ran the risk of having decreased vision from scarring or distortion.
New Bladeless LASIK Surgery
Today, Dr. Segal performs an all custom, bladeless LASIK procedure fully customized to your needs. In the new FDA-approved IntraLase/bladeless-flap-making LASIK procedure, Dr. Segal has very little variability due to the use of a laser instead of a blade to create the LASIK flap and can better predict positive results. Because of the exact precision, the bladeless LASIK technique is the chosen procedure for NASA astronauts, athletes, and other professions whose jobs depend on their ability to accurately see. The entire surgery takes just a few minutes, with many patients experiencing clearer vision immediately following. Where traditional LASIK can be compared to slicing cheese when the flap is replaced, this all new, bladeless LASIK procedure creates a flap as accurate as a manhole cover.
Georgia Eye Physicians and Surgeons is currently offering $500 off the revolutionary LASIK procedure now through November 30th, 2013. All pre- and post-operative care will be at our Duluth offices, while the surgery is performed at Northside Hospital.  Please schedule an appointment today to see if you are a candidate for this life changing procedure. Follow us on Facebook, Twitter, and Google+ for the latest from Georgia Eye Physicians and Surgeons.