Cataracts are the most common cause of blindness in adults over the age of 40 worldwide.  It is estimated that more than half of all Americans over the age of 80 either have a cataract or have undergone cataract surgery.  Although there are several ways to treat the symptoms of a cataract in the early stages, cataracts tend to slowly "grow" over time, so vision tends to deteriorate gradually.  In the cases where cataracts have obstructed vision to the point where it interferes with everyday activities, cataract surgery is the only effective treatment.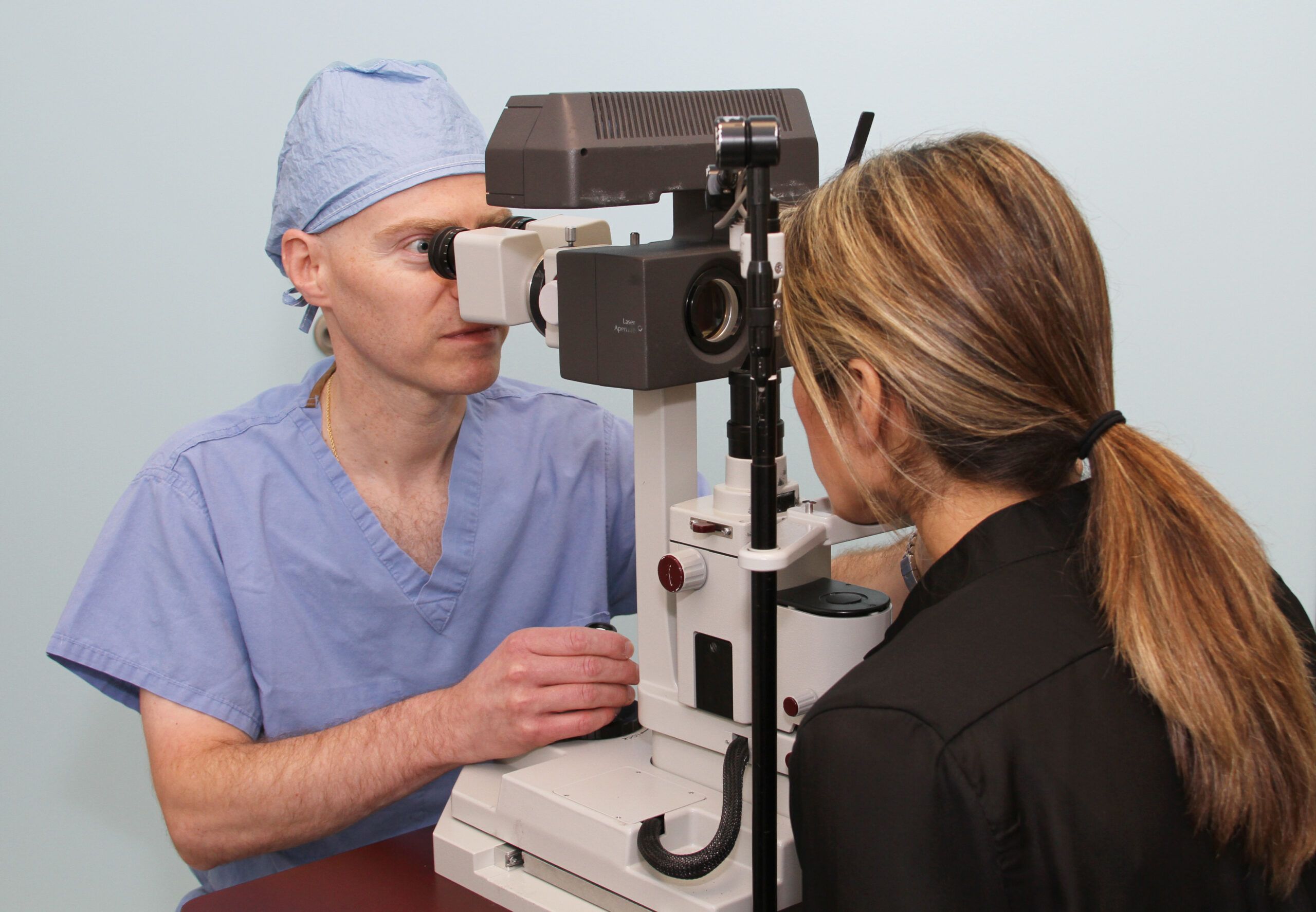 A cataract is simply a clouding of the lens of the eye.  The lens of the eye, which lies behind the iris and pupil, focuses light on the retina.  It is primarily composed of water mixed with protein, which is configured in a precise way to keep the lens transparent.  When a cataract occurs, some of the protein adheres together and starts to cloud a small area of the lens.  Over time, the cataract may grow larger and cloud more of the lens, making it harder to see.  While the majority of cataracts are the result of age, they can also be caused by injury (including complications from surgery), exposure to some forms of radiation, or may even develop in infants and children.  Many diseases can also cause cataracts, including diabetes and glaucoma, and those who smoke or have experienced prolonged exposure to sunlight carry a higher risk of developing them.
In the early stages, a cataract may be nothing more than a small cloudy spot or an overall brownish tinge in the vision.  Frequently this can be treated with new eyeglasses, brighter lighting, anti-glare sunglasses, or magnifying lenses.  However, the condition generally grows worse over time.  The cloudy areas grow larger and more distorted, and the brownish tinge grows darker until it is difficult to read or perform other routine activities.  At this point, I can perform an intraocular lens implant, replacing the damaged lens of the eye with an artificial intraocular lens (IOL) composed of plastic, acrylic, or silicone.  This is a short procedure, usually lasting less than thirty minutes, which can be performed on one or both eyes as necessary.  There are several options available in IOLs, allowing the type of lens to be tailored to the patient's specific vision needs.  Single vision or monofocal IOLs are designed to address either nearsightedness or farsightedness.  For patients who have difficulty seeing objects both near and far, the multifocal IOLs can provide clarity for a combination of near, intermediate, or distance ranges while also correcting presbyopia (an age-related condition that results in the blurring of fine detail vision).   ReSTOR® premium lenses, designed for patients who want freedom from glasses during most activities, further enhance this action with apodized diffractive technology, allowing the lens to more easily focus between close and far distances.
If you have questions about cataracts or conditions of the eye, or would like to schedule an appointment, please contact us today.  Be sure to follow Georgia Eye Physicians on Facebook, Twitter, and Google+ for more tips for healthy eyes.