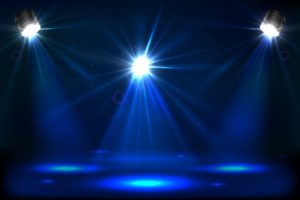 Welcome back to the latest installment in our recurring Spotlight Ophthalmology Patient of the Month blog series. If you have been keeping up with our previous entries, you know this is where we take some time to present firsthand testimonials from patients we have helped in the past. We love being able to share these testimonial experiences with our patients to help ensure them of the quality of care that they can expect during their time with us here at Georgia Eye Physicians & Surgeons.
This month we'll be focusing on Margaret, a retired nurse living here in Duluth. A long-time patient of ours, Margaret noticed that her vision began to deteriorate more significantly early last year. Her night vision was especially troublesome, especially while driving. After about six months of struggling with her vision, Margaret spoke to Dr. William Segal to discuss what her options might be. Dr. Segal performed a thorough examination and determined that Margaret would be a good candidate for cataract surgery on both of her eyes.
If you ask Margaret, she describes the procedure as a complete success that significantly improved her quality of life:
"I want to begin by complimenting Dr. Segal for his extraordinary bedside manner. He always answers all of my questions during my appointments. He never makes me feel like I'm being rushed, or that he is in a hurry to see another patient. The entire staff at Georgia Eye Physicians & Surgeons is awesome. They always greet me warmly when I come into the office and make me feel welcome. Another thing I appreciate is how proactive they are about following up with me following my appointments. It really seems like they care. My surgery was a simple, painless experience and the results have been amazing. I feel so much more secure driving at night. It's given me a new lease on life. Dr. Segal is an exceptional person and the level of care he shows his patients is unbelievable. He truly goes above and beyond. I consider myself to be a patient for life and would recommend this practice to anyone."
It never gets old hearing from patients we have been able to positively impact with our eye care services. Before we sign off, we want to take a moment to thank Margaret and all of our previous Spotlight Patients who have taken the time to share their unique stories with us. If you would like to share your story or book an appointment with our expert ophthalmologists, please contact Georgia Eye Physicians & Surgeons today. You can follow us on Facebook and Twitter for more patient stories, eye care tips, and much more.