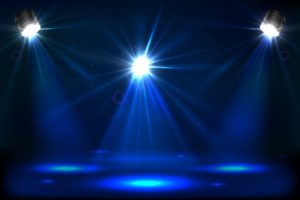 Welcome back to our ongoing Spotlight Ophthalmology Testimonial of the Month blog series, where we provide some space for our incredible eye care patients to tell their own stories about their experience with us here at Georgia Eye Physicians & Surgeons. This month, we wanted to present the story of Donna, a patient with us who underwent bilateral laser cataract surgery with Dr. William Segal.
Donna had struggled with her vision for years before ever considering undergoing cataract surgery. However, the prospect of corrective vision surgery can be intimidating for many people. After meeting in our office and discussing what Donna's long-term vision goals were, Dr. Segal ultimately recommended bilateral laser cataract surgery with multifocal lenses.
For anyone unfamiliar, intraocular lenses (IOL) are prosthetic lenses that we use during procedures like cataract surgery. During cataract surgery, the natural lens is removed and a new clear lens is inserted in its place to provide enhanced vision quality for the patient. Here at Georgia Eye Physicians & Surgeons, we offer a selection of top-of-the-line lens options including PanOptix® trifocal intraocular lens to ensure all of our patients find the exact right lens for their specific needs.
For a more detailed summary on what happened next, we wanted to let Donna tell the rest in her own words:
"After learning that cataract surgery would improve my vision, Dr. Segal reviewed the different types of lenses and what each lens offered. He asked what my postoperative vision goal was, which was to hopefully no longer need to wear glasses. I especially loved how Dr. Segal and Elizabeth (his surgical coordinator) ensured that I was well informed and prepared for the procedure through every step of the way.

I could not be happier with the results of my surgery and I am extremely thankful for the care and expertise of Dr. Segal. I am forever grateful to Dr. Segal and his entire staff and highly recommend him to others!"
Hearing such kind words from a patient like Donna means the world to us. Before we sign off, we wanted to take a moment to thank Donna, and all of our other patients who have taken the time over the years to leave us such positive reviews. We strive to continue to perform the best possible eye care services for every patient we see. For more information or to book an appointment with our expert ophthalmologist or optometrist, please contact Georgia Eye Physicians & Surgeons today. Don't forget to follow along with us on Facebook for more patient stories, eye care tips, and much more.