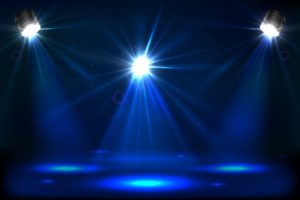 Welcome back to the latest installment in our ongoing Spotlight Ophthalmology Testimonial of the Month blog series. This is where we hear back from some of the eye care patients that we have helped through the years by allowing them to tell their own stories about their experience with us here at Georgia Eye Physicians & Surgeons. This month, we are happy to present the story of Pamela, a patient who chose Dr. William Segal to perform her cataract surgery.
Sometimes, vision issues can be subtle and not even make themselves known for some time after developing. That was certainly the case with Pamela. Pamela had always had what she considered great vision throughout her life until cataracts slowly began to affect this. She began experiencing periods of blurry and cloudy vision. After her condition slowly worsened over the next few years, she knew that she needed to visit an ophthalmologist for the first time.
For a more detailed account of Pamela's experience with our office, hear it from her in her own words:
"Dr. Segal was recommended to me by a pathologist that I work with. My visits to his office were always positive and I felt like I left with the information that I needed to prepare for my cataract surgery and to make the decision on the best implants for me and my lifestyle. The lenses that Dr. Segal recommended during my consultation have provided a huge improvement in my ability to read, use my computer at work, and have great distance vision.

Dr. Segal and his staff have always been professional, caring and compassionate. I have been truly impressed as a new patient and will certainly continue to use Dr. Segal for all my ophthalmic needs in the future."
It's always incredibly heartening to hear that we have really made a difference in the life of one of our ophthalmology patients, and we wanted to thank Pamela for sharing her story with us. It is always our goal to provide the best possible eye care services and reading testimonials like this lets us know that we are hitting our mark. For more information or to book an appointment with our expert ophthalmologist or optometrist, please contact Georgia Eye Physicians & Surgeons today. Don't forget to follow along with us on Facebook for more patient stories, eye care tips, and much more.