At Georgia Eye Physicians & Surgeons, we've been privileged to form meaningful relationships with a myriad of patients over the years. It's difficult to express just how much we value these relationships, so when a patient reaches out to express their appreciation, we're always eager to share their thoughts with our readers. Today, we're excited to bring you another profile of one of Georgia Eye Physicians & Surgeons and Dr. William Segal's wonderful patients: Judith.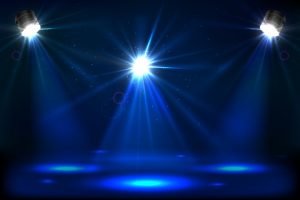 Judith is a lively, independent retiree. She likes to spend her time going to the gym, doing Pilates, shopping for antiques, and generally being active. However, when she recently started to notice problems with her vision, Judith had to put her active lifestyle on hold. "About a year and a half ago," she says, "I started noticing that things weren't right. I'd never had to worry about vision, but everything looked dirty for some reason. So I went in to have my eyes checked, and as it turned out, I needed glasses for distance." But that wasn't all. Judith was also informed that she had cataracts, a treatable condition that can lead to complete vision loss.
Judith was not happy with the news, but as a hygiene-conscious and tidy person, she was at least grateful to learn that her floors and windows were not actually dirty. "The doctor said, if I were you, I'd stop driving at night," remembers Judith. "But I was petrified to have surgery—I mean it's my eye! Driving was becoming a big problem, seeing the television was getting harder—I kept cleaning the TV and my windshield every day, to no avail. And lights were so bright. I went into a store one time, and the light was so bright and blinding that I literally had to walk out of the store. There was no way I could see anything—and that was with sunglasses. So I finally decided I had to go through with the surgery, because I'm just too active to be limited like that." 
After receiving her diagnosis, Judith waited a while before making her appointment. Like many people who need eye surgery, she was nervous. However, she knew that cataract surgery was a pretty routine procedure for ophthalmologists, especially experienced ones. With this in mind, she hopped online and sought out an experienced eye surgeon whose patients seemed to like him. This led her to Georgia Eye Physicians & Surgeons, and we're extremely gratified to hear that she's more than happy with where her search brought her.
"I found Dr. Segal online," says Judith, "and in all honesty, it was the best thing I've ever done for myself. The office is meticulously clean, and I'm a little bit of a germaphobe, so that really matters to me. His staff is absolutely lovely, and he's very thorough. The surgery was miraculous. When I came home and turned on my bedroom light, I saw that my floor wasn't dirty! I've got to tell you, it's the best thing. He also put in a lens [an artificial intraocular lens or IOL] so I wouldn't need glasses for distance anymore—and I can wear all my designer sunglasses again!" 
Judith wants our readers' main takeaway to be this: if you need cataract surgery, you should have cataract surgery. "It's like a whole new world," she says. "More people should know about cataracts—more people should think about getting the surgery. If I can help somebody make that decision, I'll be happy. People should definitely find a surgeon with the latest technology if they can. I'm glad that [Dr. Segal] has the latest technology. He's just wonderful, and there was no pain whatsoever with the laser he used." 
It's incredibly fulfilling to hear patients describe their positive experiences with Georgia Eye Physicians & Surgeons. If you're currently a patient of Dr. William Segal or Dr. Marc Lay and, like Judith, would be interested in sharing your experiences, or if you'd like to schedule an appointment with us, please contact Georgia Eye Physicians & Surgeons today at (678) 584-0400. We offer high-end contact lenses, prescription glasses with enhancing coatings, and the most cutting-edge technology (such as the LenSx laser system and brand-new Alcon AcrySof® IQ PanOptix® trifocal intraocular lenses). We use our expertise to treat the most common, straightforward vision problems, the rarest, most severe eye-health issues, and everything in between. Be sure to follow us on Facebook and Twitter for more patient stories, tips for healthy eyes, and the latest eye-health news and updates.