At Georgia Eye Physicians and Surgeons, P.C., we have always kept abreast of the latest technology in order to provide our patients with the safest and most effective treatment options.  In keeping with that commitment, we are proud to announce the acquisition of Alcon's new LenSx® laser, a bladeless, computer-controlled laser that allows us to plan and perform cataract surgery to exacting, individualized specifications not attainable with other surgical methods.  It is estimated that more than 20 million Americans aged 40 and over are affected by cataracts, and this new system will allow us to provide an unparalleled level of precision and control during this common vision enhancing procedure.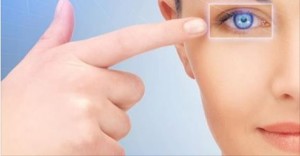 The femtosecond laser, which emits pulses of laser light that last only a few quadrillionths of a second, has allowed surgeons to perform LASIK surgery to precisely correct refractive errors for over a decade.  Now, with Alcon's LenSx® laser, we are able to bring that same level of precision to the intraocular lens replacement surgery used to treat cataracts.  The new LenSx® laser is not only designed to deliver the benefits of precise femtosecond laser technology, but also adds computer control to key steps of cataract surgery, helping to ensure the highest-precision surgical incisions. The LenSx® laser is unquestionably the most technologically advanced option for cataract patients and makes cataract surgery more precise, predictable, and reproducible.
The goal of cataract surgery has always been to provide the patient with clearer vision.  Unfortunately, measurement inaccuracies and remaining astigmatism in the eye can sometimes prevent us from achieving this goal.  The computer enhanced precision of the LenSx® laser is able to create consistent incisions and openings in the lens capsule that are up to 10 times more precise than those made during a manual procedure.  Moreover, by automating the most challenging steps of traditional cataract surgery and introducing real-time image guidance, the LenSx® laser aids Dr. Segal in customizing the procedure to the highly specific contours of each individual eye.  This greatly reduces measurement inaccuracies and helps to ensure that each cataract treatment achieves optimal results.
If you are interested in any of the many services offered at Georgia Eye Physicians and Surgeons, or would like to make an appointment for a comprehensive eye exam, please contact us today. Be sure to follow Dr. William Segal and Dr. Marc Lay on Facebook, Twitter, and Google+ for more tips for healthy eyes.