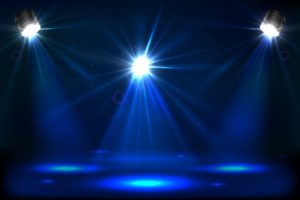 Welcome to our newest Spotlight Ophthalmology Testimonial of the Month blog post for October. We're incredibly proud of all of the patient relationships we have cultivated over the years, but there's something extra special when we are able to help multiple members of the same family. Knowing that a patient was so satisfied with our eye care services that they would recommend us to a loved one means so much to us and we do not take this responsibility lightly. This month, we are happy to present this eye care testimonial from Lana and John, a married couple who have both been patients here at Georgia Eye Physicians & Surgeons for many years.
Lana and John visited our practice for the first time nearly 15 years ago. John was experiencing vision issues due to cataracts that affected his day-to-day quality of life. After conducting a comprehensive eye exam, Dr. William Segal recommended cataract surgery with intraocular lens replacement. The procedure was extremely successful. So much so that when Lana began to have the same issues years later, she came back to our office to undergo the same procedure herself.
Lana was kind enough to leave us a note detailing how both she and John have benefited from trusting Dr. Segal with their eye care needs:
"Prior to our first visit with Dr. Segal, my husband was having difficulty with his vision. He was 55 years old and living and working in Houston. He kept dropping and breaking his glasses. After many consultations with other ophthalmologists, we met with Dr. Segal. Based on his detailed explanation of the procedure, my husband decided to have the procedure. After the procedure, my husband no longer needed glasses and could see everything crystal clear. Since my husband's procedure was such a success, I also had the procedure done to resolve my cataracts. During all of our follow-up appointments through the years we were always met with a smile. Dr. Segal and his staff have been outstanding. Dr. Segal is the best ophthalmologist in Georgia and I would recommend him to anyone."
We want to thank Lana for taking the time to write such a lovely note, and also thank both her and John for remaining such loyal patients with us over the years. We're so happy to hear that both of them are so happy with their new improved vision and we look forward to treating them for many more years to come. For more information or to book an eye care appointment with our expert, board-certified ophthalmologist or optometrist, please contact Georgia Eye Physicians & Surgeons today. You can also follow along with us on Facebook for more patient stories, eye care tips, and much more.